Made in China, Loved by the World! TPS Equipments Be easy to Make Signs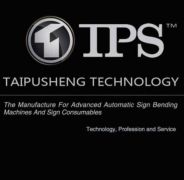 We are the professional leading manufacturer of automatic channel letter bending machines with high quality, high efficiency, advanced technology and best service. Our equipments are very popular in the world especially in Europe, USA, Japan, Korea, and so on where customers want high quality machin...
More
HANGZHOU TPS TECHNOLOGY CO., LTD.
Website: http://www.channelletterbenders.com , http://www.tps2008.com , http://www.tpsbender.com
ADD: #850,Yatai Road,Xiaoshan, Hangzhou, Zhejiang, China (Mainland)
Tel: 0086-571-82659726

Contact Person: Ms.Joyce Ye


Email: xsfld@vip.126.com
Mobile: 139 0674 0412